Bridges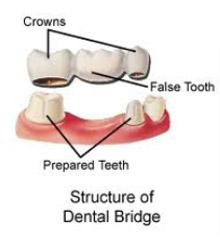 A bridge is where a natural looking artificial tooth is made and attached to your own teeth or possibly implants in order to close a space. Bridges are normally used to replace only one or two missing teeth, where a lot of teeth are missing the modern choice is normally to use implants.
Making the procedure short and Comfortable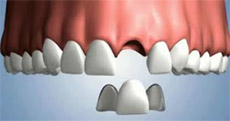 If your natural tooth is to be used as the support tooth and assuming that it does not already have a big filling in it, a very popular option with our patients is to use a sticky type bridge where the artificial tooth is glued on the back of your own tooth. This option involves no drilling of your own tooth and is a very short comfortable procedure.
In some cases your natural support tooth will need to be prepared similar to a crown in order to fix the artificial tooth to your own tooth.
"I was greeted and welcomed to the practice and put at ease straight away"
Siobhan Judge, Claremorris
Read More