Dental Implants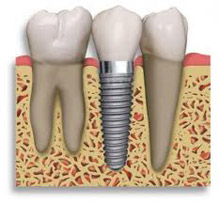 A dental implant is an artificial root used in dentistry to support crowns, bridges or dentures. Implants are the ultimate way to replace missing teeth, they really are like getting your own tooth back. They are a proven option with a long clinical history and are now a relatively common procedure in dentistry.
The Benefits of Dental Implants
Implants help to maintain the integrity of your appearance and reduce the problems associated with tooth loss. Implant supported replacement teeth look, feel and function like natural teeth.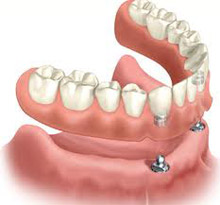 Many people wearing dentures which they find loose and uncomfortable would benefit hugely from having implants placed under the denture in order to stabilise it. Patients with implant stabilised dentures benefit in the following ways:
ability to eat and chew more efficiently
taste your food better
convenience as gooey adhesives will no longer be needed
greater confidence and self esteem as your dentures will remain firmly in position.
Here at Claremorrisdental we work closely with very experienced surgeons who precisely place the implants in position for us to replace your missing teeth.
"I was greeted and welcomed to the practice and put at ease straight away"
Siobhan Judge, Claremorris
Read More