Crowns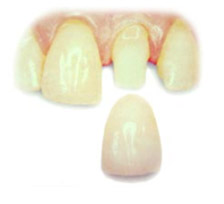 Crowns, sometimes called caps are artificial teeth that are placed over the remaining part of a prepared natural tooth making it stronger and sometimes to change the colour of the tooth.
Crowns are also placed on top of implants to look like a natural tooth if your own tooth has been lost or sometimes as part of a bridge.
Our Materials
Most of the crowns made in this practice are made out of high strength, high quality zirconium porcelain. This modern material allows us to remove as little of your natural tooth as possible and give a very life like result. Sometimes when a very strong crown is needed, a metal reinforced porcelain will be used.
"Paul and his staff have provided professional, caring and pain free treatment over the years"
Dermot Cawley, Kilkelly
Read More