Dentures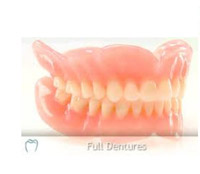 At Claremorrisdentalcare we have worked closely with the same very experienced technician for over fifteen years in order to provide dentures (false teeth) of high quality and as comfortable and lifelike as possible. Both full dentures for people who have no teeth and partial dentures for people who are missing some teeth are made.
Comfort and Security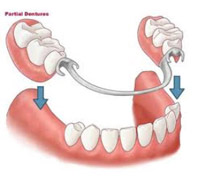 For some suitable patients a metal framework denture can be made, the huge advantage of this type of denture is its comfort and security in your mouth.
All our dentures are made from high impact acrylic material in order to make them as strong as possible.
If you are suffering from loose full dentures there are a lot of advantages to stabilising them with implants, further information is available in the implant section of the website.
"I was greeted and welcomed to the practice and put at ease straight away"
Ms. S. Judge, Claremorris
Read More